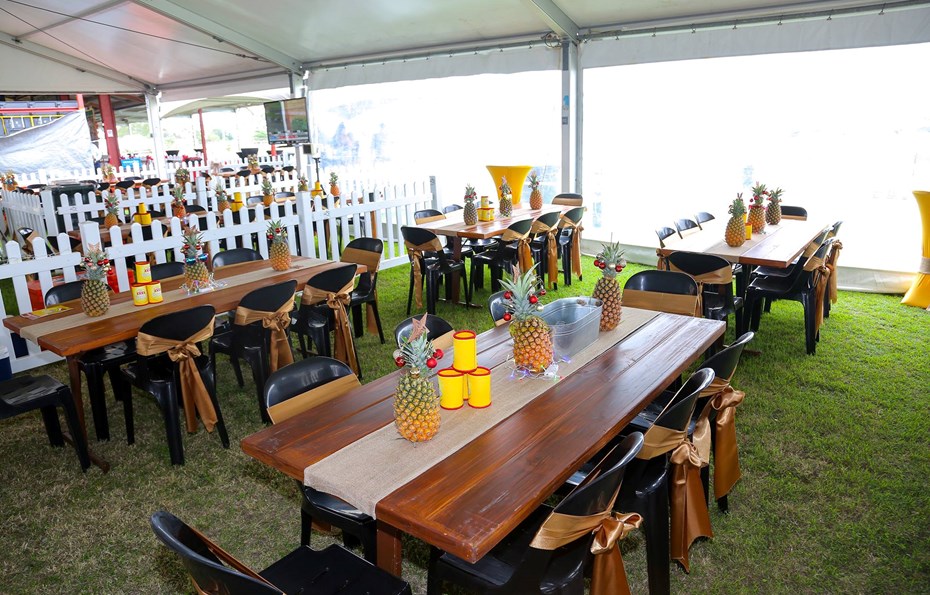 XXXX Gold Christmas Party Races
Sat 7 December 2019
Bundaberg Race Club
20 Maynard Street, Bundaberg
Celebrate your Christmas Party at the racetrack. 
Enjoy five local races, raffle, bar, bookmakers, and Urban Cafe & Catering. 
The XXXX Gold Christmas Party Races on Saturday 7 December are one of the most popular race days of the year for private bookings.
Book a gazebo for 10 people group of 10 or a couple side-by-side for a larger group. Add catering platters and drinks
Have a larger group? No problem. Check out our Christmas Party Packages for all your booking needs, including the marquee with buffet lunch included.
Corporate Lounge for 40- sold out
Private Courtyard for 30 - available
Trackside Terrace - sold out
Gazebos for 10 - available
Complete a Christmas Party booking form to confirm your spot for the final race day of 2019. Call 41531416 to check availability before booking. 
General admission is $10 for adults and $5 for pensioners. There will be unreserved seating inside the clubhouse or tables under umbrellas on the lawn. Public seating is not guaranteed, so bookings are advised for groups.