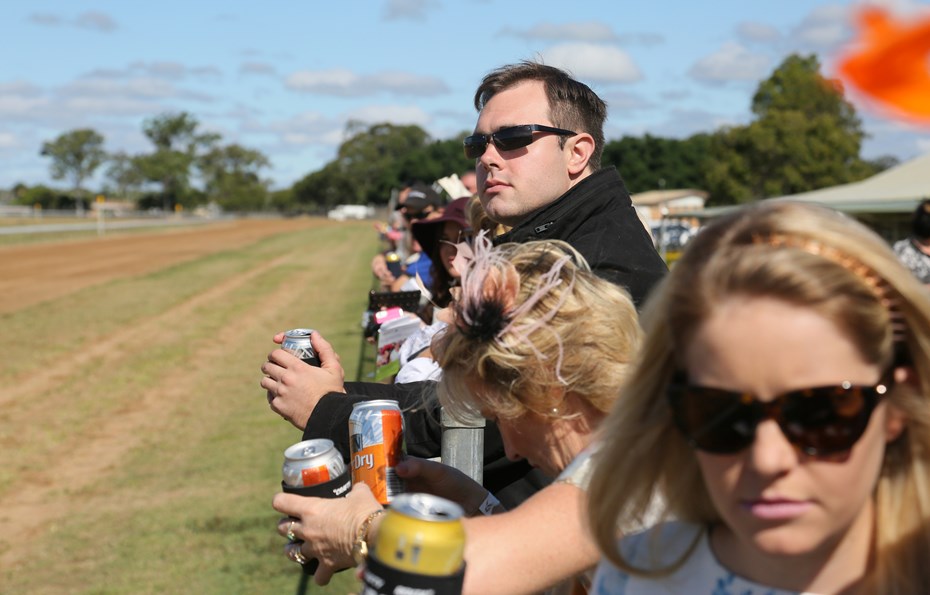 Bookings have now moved online to Bundaberg Tickets website. Phone the race club on 4153 1416 or e-mail bundabergraceclub@hotmail.com for for booking information or to reserve an areas. Do I have to pre-purchase tickets?
General admission tickets are available at the gate on race day for $15, or can be pre-purchased online via the Bundaberg Tickets website.
What food and drinks are available?
The Race Club Bar sells a variety of wine, champagne, beer, spirits, and soft drinks. 
A variety of hot and cold snacks are available from the canteen inside the clubhouse. Private bookings can also pre-purchase catering platters. Please note: the kitchen is operated separately to the Race Club by Somewhere to Eat
In the event of wet weather, the race day still goes ahead as scheduled. If the track is too wet and becomes unsafe, the local races may be abandoned and we would run a 'phantom meeting'. This means the facilities are still open including the bar, bookmakers, and kitchen--but there are no local races. Bets can still be taken on southern race meetings. No refunds will be issued for pre-purchased tickets or bookings; and the gate price remains unchanged to cover costs of insurance/security and the other facilities operating on the day. Decisions on the safety of the track are made on the morning of race day, and are re-evaluated throughout the day.
Yes, we have a Next Payments ATM inside the clubhouse opposite the kitchen. Cash is required to purchase tickets at the gate.
What facilities are available?
Each race day the club offers full tote and bookmaker facilities, public bar and canteen services, areas for private bookings for groups of 10 or 40, indoor seating inside the clubhouse, outdoor seating in the shade or adjacent to the track, an ATM inside the clubhouse, and free parking. Fashions on the field operates at select race meetings. 
Can I reserve a table in the clubhouse?
Yes, you can pre-purchase reserved clubhouse seating via the Bundaberg Tickets website.  
Can I bring my own food and drinks?
No food or drinks can be brought into the racecourse. Bags and eskies will be checked by security upon arrival. Special dietary requirements can be discussed  with the catering team prior to event. 
Ample off-road parking is available onsite for free.
While there are no minimum requirements for the public area, neat and tidy dress standards apply. Fashions of the Field Competition entrants should adhere to the criteria for each category. 
General Admission is $15 for Adults and $10 for Pensioners. Entry for Members and Under 18s is free; however, children must be accompanied by adults at all times. We offer discounted reserved seating inside clubhouse for members. 
Gates open 11:00am throughout the year, and 9:30am for Melbourne Cup Day. Gates close at 5:30pm.