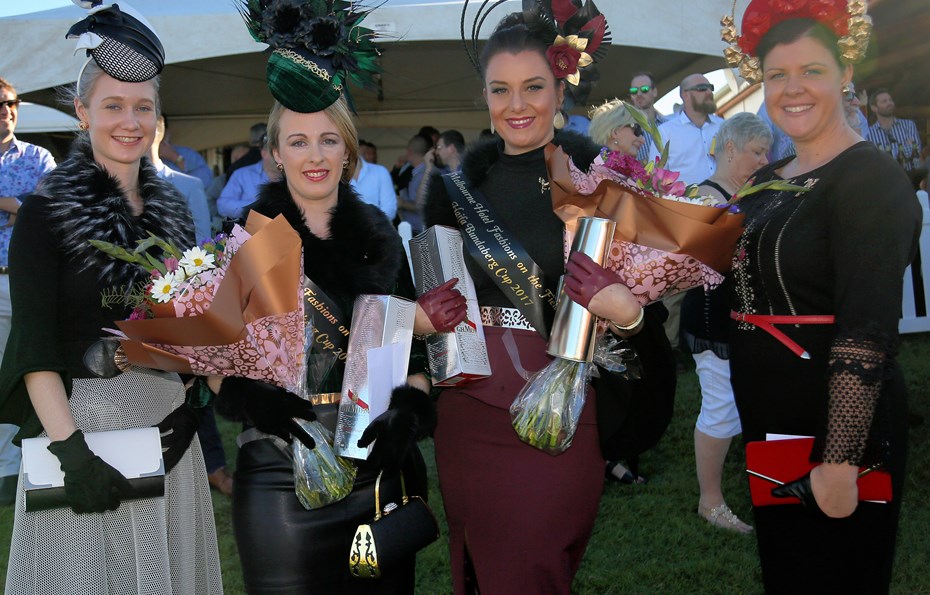 MELBOURNE HOTEL FASHIONS ON THE FIELD
The Bundaberg Race Club hosts a public fashions on the field competition at all race meetings during the financial year (except for December).
The major sponsor of the fashions on the field is the Melbourne Hotel Bundaberg. Prizes include Melbourne Hotel vouchers, alcohol, and flowers. Entrants must be 18+ 
Full Conditions and Criteria can be read here. 
Each event has different categories and, some race days have specific themes. Please click on the events below to view the event flyer with more info.  
2019
Waves Sub Clubs Beach Party Races – 2 February
     Theme: Summer Beach Party
Categories:
Lady of the Day
Best Millinery
Gentleman of the Day
Catholic Schools Races – 16 March
     Theme: Touch of Green (St Patrick's Day)
Categories:
Classic Lady of the Day
Contemporary Lady of the Day
Best Millinery
Gentleman of the Day
BFVG 'Women in Boots' Charity Race Day – 4 May
   (No theme)
Categories:
Lady of the Day
Best Millinery
Gentleman of the Day
Best Dressed Duo
Women in Boots