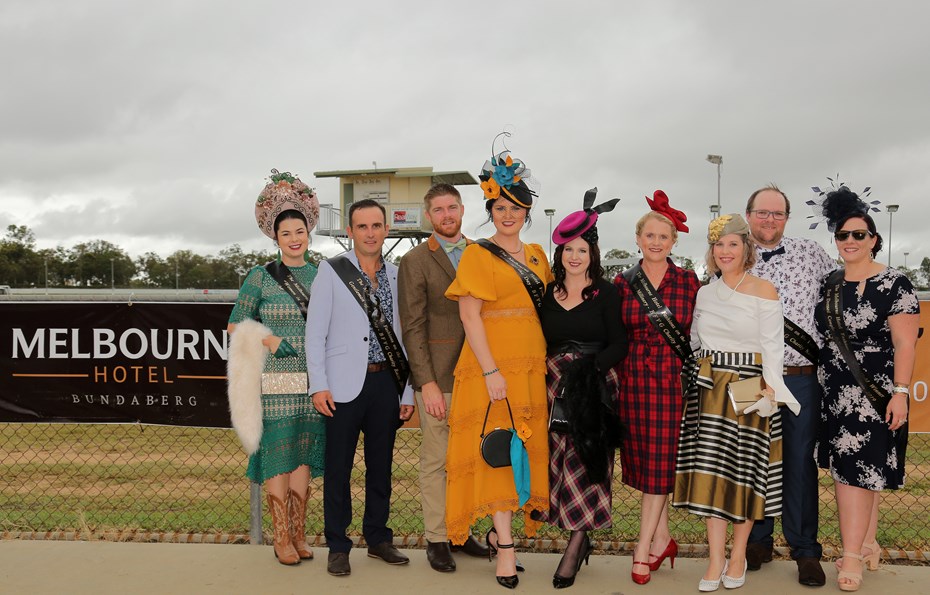 MELBOURNE HOTEL FASHIONS ON THE FIELD
The Bundaberg Race Club hosts a public fashions on the field competition at five race meetings during the 2019/20 financial year. 
The major sponsor of the fashions on the field is the Melbourne Hotel Bundaberg. Prizes include Melbourne Hotel vouchers, alcohol, and flowers. Entrants must be 18+ 
Prizes will also be provided by The Place Hairdressing, The Shoe Fringe, Serenity Skin Spa, The Online Bag Lady, and Nailed to Perfection.  
Everyone associated with Fashions on the Field on race day, including judging panel, are volunteers. 
Full Conditions and Criteria can be read here.
2019/20 events, themes, and categories are listed below.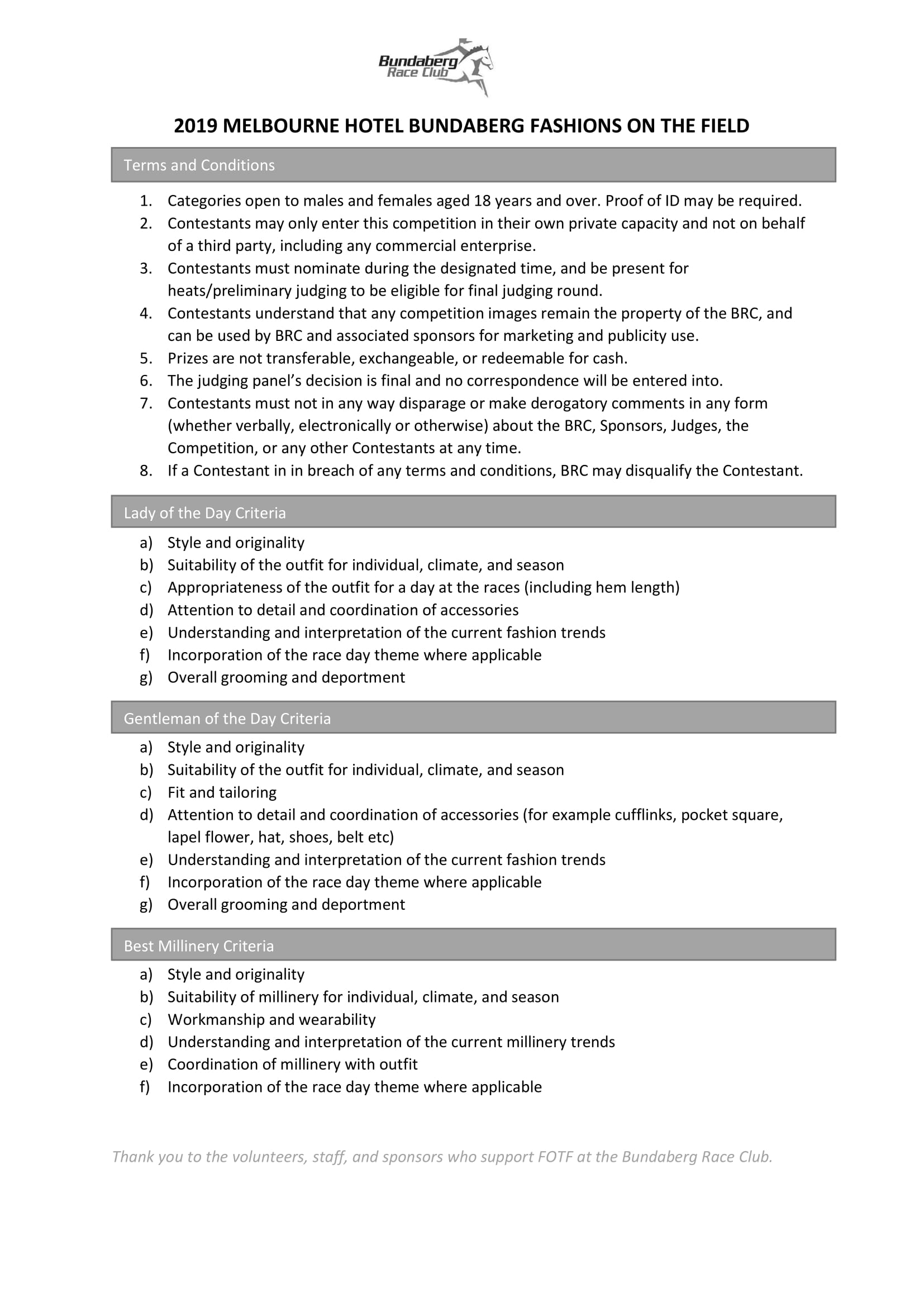 2019 Events
Lindsay Australia Bundaberg Cup - 27 July
Theme: Touch of Red (Winter Racewear)
Lady of the Day
Best Millinery
Gentleman of the Day
Best-Dressed Couple
Ulton Race Day - 7 September
No theme (Spring Racewear)
Lady of the Day
Best Millinery
Best-Dressed Couple
Please note: the private Ulton marquee will have a silent fashions on the field competition at this event, which is separate to the race club's public fashion on the field competition.
Melbourne Cup Day - 5 November (Tuesday)
No theme (Spring Racewear)
Classic Lady of the Day
Contemporary Lady of the Day
Best Millinery
Gentleman of the Day
XXXX Gold Christmas Party Races - 7 December
No Fashions on the Field
2020 Events
Waves Beach Party Races - 1 February
No Fashions on the Field
Catholic Schools Race Day - 14 March
(Autumn Racewear) - Theme/Categories TBC
Lady of the Day
Best Millinery
Best-Dressed Couple
Race Day (Sponsor TBC) - 16 May
(Autumn Racewear) - Theme/Categories TBC
Lady of the Day
Best Millinery
Best-Dressed Couple