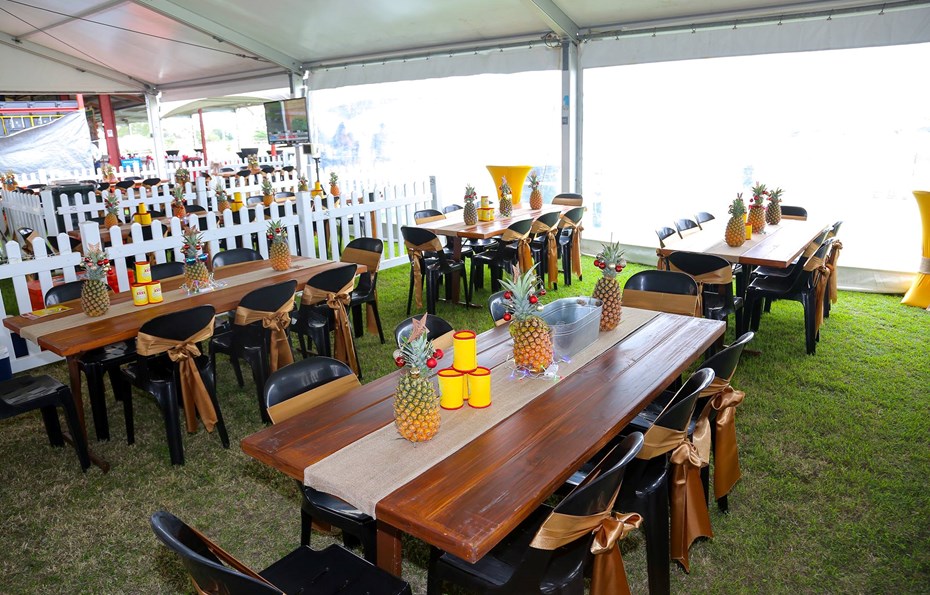 2020 XXXX Gold Christmas Party Races
Sat 12 December 2020
Bundaberg Racecourse
20 Maynard Street
Event details TBC. Further information regarding tickets sales will be announced soon. 
Lawn Gazebo for 10
Trackside Terrace for 10
Private Couryatd for 30
Corporate Lounge for 40
Minimum of 25 people required per group booking
Table seating
Buffet lunch
Access to private bar, televisions, and entertainment
Contact the race club office via bundabergraceclub@hotmail.com if you wish to go on the mailing list for further information on this event.