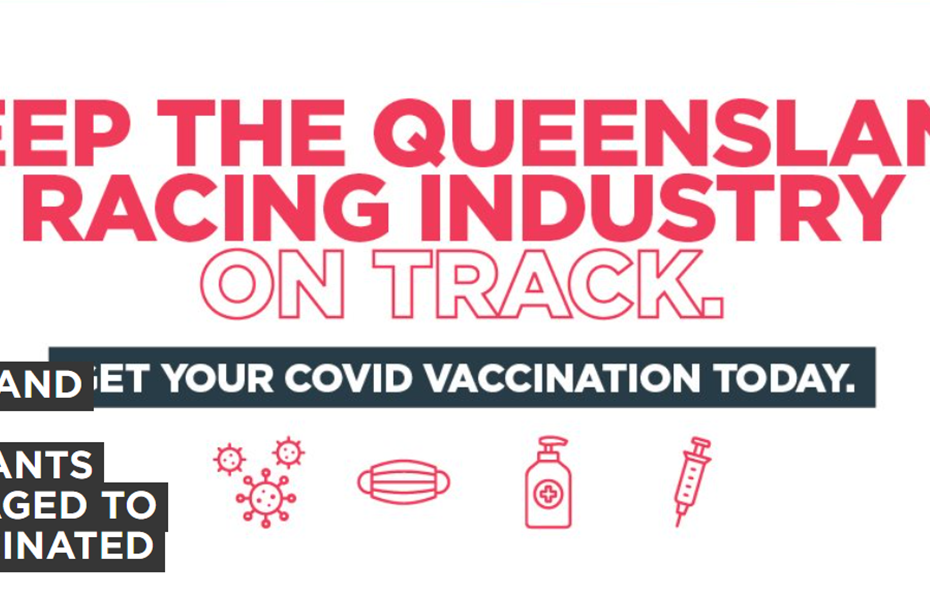 COVID-19 Vaccination | Bundaberg Race Club
Fri 19 November 2021
The Queensland racing industry is being encouraged to get vaccinated ahead of restrictions being eased across the state in December.
All staff members, volunteers, and patrons wishing to attend the Bundaberg races from 17 December are required to be fully vaccinated.
To be considered fully vaccinated, a person must have had two doses of a COVID-19 vaccine approved in Australia.
The remaining three race days for the financial year are scheduled for
Saturday 11 December 2021 (5 non-TAB races)
Saturday 29 January 2022 (6 TAB races)
Saturday 12 March 2022 (5 non-TAB races)
If you are yet to be fully vaccinated, please discuss your vaccination options with your doctor.